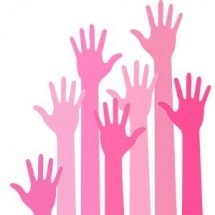 January 22, 2019
By: Medical Team PathSOS
Questions to Ask Your specialist/Doctor About Breast Cancer - PathSOS
Many patients too scared or anxious to ask important questions at their doctor's appointments, due to anxiety or simply that they are unprepared. You may want to photograph, print or e-mail yourself this appointment guide so you remember to get the answers you need.
Breast Cancer Questions -
What is the type of breast cancer I have?
What is the stage of my breast cancer?
Has my breast cancer spread to lymph nodes or anywhere else in the body?
What treatment plan do you recommend for me?
Are there any other treatment options that can get similar outcomes?
How long will it take to treat my breast cancer?
What is my prognosis?
PATHSOS team is always ready to help you in achieving better outcomes in your journey. We can answer you queries. Please share your details and treatment history at info@pathsos.net and let our specialists guide you.
To contact PATHSOS call 0124 4995078 You may also visit OUR website at WWW.PATHSOS.NET