World Class Cancer
Consultation Service
World's Class Cancer Consultation Service
Why
Pathsos?
---
Peace of mind to Patients
Medical errors get reduced
World's best Cancer Doctors
Personalized Telehealth service
Convenient Online Service
Accesible Globally

Advanced oncology Testing on International standard
---
Our Online Cancer Consultation Services

Comprehensive Review
To find more details about Comprehensive Review Services
view more.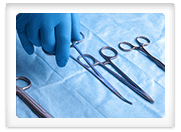 Treatment Review
To find more details about Treatment Review Services
view more.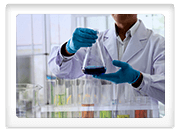 Diagnostic Review
To find more details about Diagnostic Review Services
view more.
---
Choose PathSOS

for Better Cancer Outcomes
---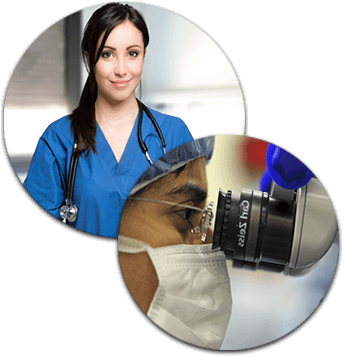 Best Cancer Expert's Opinion
Highly experienced panel of
cancer specialists from world's best cancer

Best Cancer Expert's Opinion
Highly experienced panel of
cancer specialists from world's best cancer

Best Cancer Expert's Opinion
Highly experienced panel of
cancer specialists from world's best cancer

Best Cancer Expert's Opinion
Highly experienced panel of
cancer specialists from world's best cancer

Comprehensive Review
Our selected panel of oncology experts & cancer doctors with decades of experience from India and abroad will review your case in a comprehensive manner and provide you an experts review consultation report and recommendations which will ensure best treatment.

Online Consultation
Leading Cancer centers around the world use multidisciplinary approach to select cancer treatment. This requires specialists to have extensive training & expertise that may not be available in every hospital, especially in India & surrounding countries.

Digital Pathology
We offer diagnosis services through our digital pathology that connects you with the best experts from around the world to offer you state of the art opinion at the click of a button and help to improve the overall quality.

Our Specialties
We provide sub-specialist oncology review on all major cancers including lung cancer, breast cancer, colon cancer, women's cancer, male's cancer, brain tumors, GI cancers, blood cancer, head & neck cancers etc. In today's day & age, cancer care has become a highly specialized branch & PathSOS brings to you the best oncologist.

Advanced Interpretation
We have some of India's and international top diagnostic experts that give 100% confidence to you and your doctor about the accuracy of your diagnosis. Sometimes our experts perform and advice test that may have not been done earlier or have been misinterpreted.

Complete Diagnosis
We specialize in cancer diagnosis utilizing the most advanced procedures and technology including immunohistochemistry, slide review, genomic analysis, biopsy review, and FISH reporting.
---
---
Why is it worth getting a
Cancer Consultation with PathSOS ?
---

Accurate Cancer Diagnosis can Impact Outcomes
"As is the pathology, so is our Medicine" words of the famous physician William Osier.At PathSOS, we shareyour concern if you or your patient has been diagnosed with cancer and we understand that correct diagnosis is the first vital step towards appropriate treatment selection & prognostication. We support our doctors and specialists with an excellent and high-quality diagnostic service so that we can together improve clinical outcomes. Our commitment is diagnostic care of your patient and a comprehensive treatment modalities. Read More
International Quality & Associations
PathSOS is led by international experts who have extensive international experience in Australia and North America &the best hospitals from India. Our quality is of International Standards and you can be assured that you are getting a trustworthy consultation. Our expert would be happy to discuss your case with you, on phone or email. Our Experts are RCPA certified and our service follows quality assurance program of RCPAQP. At PathSOS, our goal is to support and complement your efforts towards patient care. Read More
Virtual Tumor Board and its advantage
Medical decisions are complex and require a multi disciplinary approach.We partner with oncologists, hospitals, oncosurgeon and empanel them in our experts team so that our patients can have complete confidence through a comprehensive diagnosis and treatment review. Through our Integrated Diagnostics we harness the power of the multidisciplinary convergence happening now in diagnostic, prognostic, genomic and theranostic medicine to give you and your patients most comprehensive, advanced and clinically relevant diagnostic interpretations. Read More
---
---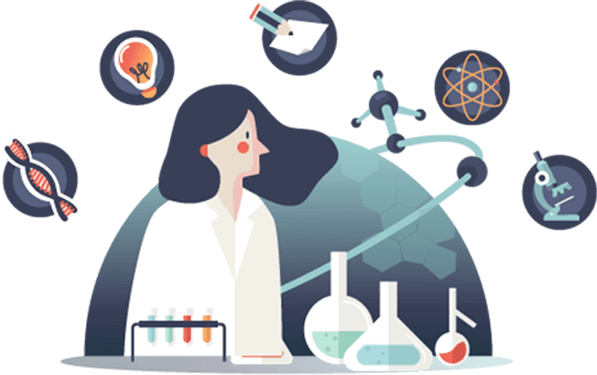 "Advanced Cancer Testing"
---
Cancer is a complex disease, caused by a wide range of genetic mutations that can be present in many combinations. we provide advanced testing services including immunoHistoChemistry, ISH, Cytogenetics, Molecular & Genomic Testing
---
Common Cancers
we can help you with..
---
---
PathSOS
Media
---
---
"If you are a hospital,
we would like to invite you to join PathSOS"

Our Partner Hospitals


---
We Love Healthy Smiles
Cancer diagnosis review by International Cancer Experts Now in India. Get Second Opinion on your Biopsy Slides. For consultation, Contact PathSOS- +91 124-4995078
Online Cancer Care Portal
PathSOS is a leading online portal for cancer care that connects cancer patients in India with the best cancer doctors. We make it possible for anyone from anywhere to receive a second opinion about their cancer diagnosis and treatment from their home. For more information, Contact PathSOS- +91 124-4995078
Early Detection Saves Life
When breast cancer is detected early, and if adequate diagnosis and treatment are available,there is a good chance that breast cancer can be cured. If detected late, however, curative treatment is often no longer an option.
Tomato
Tomato, A fruit that's often treated as a vegetable, is a powerhouse of nutritional benefits. It can be our friend in the hunt for good health & nutrition.
---
"Cancer Counselling for Patients and Carers"
---
Cancer does not just affect your body, it also brings in emotional, social and psychological challenges for the patient as well as thrie family. Our counsellors focus specifically on the emotional and psychological impact of cancer.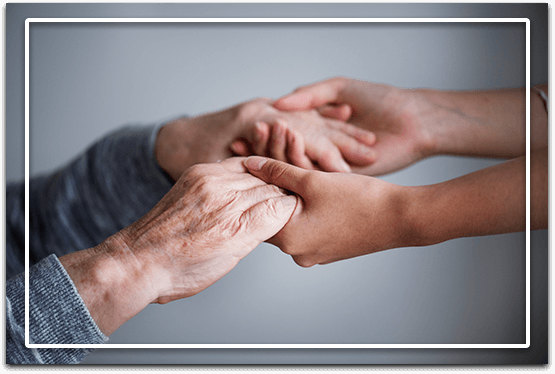 ---
PATHSOS is a specialist cancer second opinion service specializing in diagnosis and biopsy review. Since PATHSOS is independent medical practice exclusively devoted to the care of cancer patients and we are not affiliated to any hospital, we give unbiased opinion. We bring highly trained oncologists and supportive services to local communities, so cancer patients no longer need to travel long distances to receive today's best available cancer care. For more information about PATHSOS , click here
Cancer cells develop because of damage to DNA, a substance in every cell that directs all activity of the cell. Usually when DNA becomes faulty, the body is able to repair it; however, some times it is not repaired and the cell becomes abnormal. Scientists are working to better understand what causes DNA to become damaged. I hereditary forms of cancer, people inherit damaged DNA, which accounts for inherited cancers.
More often, though, cancer is caused by exposure to carcinogenic substances present in environmental (UV rays, pollution) or individual behaviors such as smoking.
The signs and symptoms vary depending on the specific kind of cancer, but there are some general signs and symptoms that may indicate a need for testing. These include fatigue, a sore that does not heal, nagging cough, pain, unexplained weight loss, fever and changes on the skin. Although there could be other reasons for these signs and symptoms, anyone experiencing these should consult their physician.
---
Patients
Testimonials
---
When women take an active role in their healthcare, outcomes are always better. I learned this the hard way in 2015. I was a high-risk patient of breast cancer. My mother & aunt both were suffering from breast cancer. I had dense breasts, which makes it more.... View more..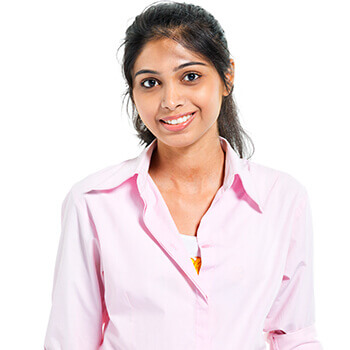 Anita
Hi I am annie, 6 months back I developed a spot on my face with a very different color from that of my skin. When I got it checked the doctor said it was ususual and that I should get it surgically removed. I got the excision done from a reputed hospital in Delhi. The pathology..... View more..
annie
I am a young professional guy leading a busy interesting life, until one day when I came back from office, I find out that my mother had been diagnosed with breast cancer. That changed our family life entirely. We were confused and angry to begin with it. There were many doubts... View more..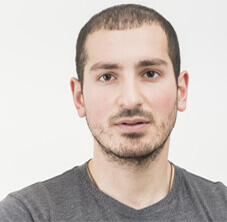 Ron
---
PathSOS Cancer information
Hub
Accurate knowledge about Cancer ensures better decisions & outcome
Stats prove that Second Opinion can
Impact Cancer Care
---
45%
A study published in Mayo Clinic Proceedings last year also found between 45% of second opinions spurred a major change in diagnosis or treatment. Patients generally believed that second opinions are valuable and life altering decision.
35%
Another study published in the American Journal of Medicine found that about 35% of people choose to get second opinions after they received a diagnosis in order to identify information that may have been missed or misinterpreted during the initial diagnosis.
15%
Experts estimate that diagnostic errors happen in 10% to 15% of cases, even in the US. The figure may be higher in countries like India where quality and accreditations are not mandatory and thus causing incorrect treatment.