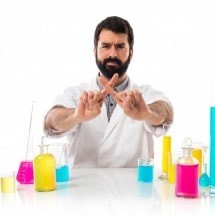 January 22, 2019
By: DR. Abha Malik
5 Tips to Prevent Medical Errors - PathSOS
Medical errors happen when something that was planned doesn't work out, or when the wrong plan was used in the first place. Medical errors can occur at any time during patient care: in the diagnostic stage, treatment planning, surgery, and medications or during procedures.
Most errors result from problems created by the fragmented healthcare system, especially in India. This lack of communication between patients and doctors and various medical facilities breaks the information flow. This causes important information to be lost somewhere. Also, the labs and treating doctors do not communicate adequately which may result in misdiagnosis or incomplete diagnosis that may compromise patient care.
In India, errors also happen when doctors and patients don't communicate clearly. For example, due to the extra workload, doctors may not have enough time to help their patients make informed decisions. This is especially important when discussing options for how to treat cancer best.
Research has shown that involved and informed patients are more likely to do what they need to do to make the treatment work as well as possible. Tips to prevent medical errors.
Informed patients have better treatment outcomes.
Diagnostic Errors are one of the leading causes of medical errors Keep your records carefully and show them to your treating doctor on a regular basis.
Take written prescriptions from your doctor every time you visit.
Keep all your medical records and past history of medications with you and show them regularly to your treating doctor
At the time of surgery, make sure that the facility where you are visiting is accredited
Ask questions about your treatment planning to your doctor to your satisfaction
At PathSOS we look at the critical aspect of cancer care, the diagnosis. We make sure that your patient gets the most accurate diagnosis before the treatment commences or anytime during the treatment. The cancer diagnosis is the mainstay of treatment planning therapy selection, though it may not be apparent to cancer patients. Get PEACE OF MIND, through our biopsy review process by international oncologists. These are the tips in this post that "how to prevent medical errors".
SEND YOUR TUMOUR BIOPSY SLIDES TO PATHSOS AND BE SURE OF YOUR CANCER DIAGNOSIS AND CANCER TREATMENT PLANNING.
To contact PATHSOS call 0124 4995078 You may also visit OUR website at WWW.PATHSOS.NET